Our Food

Rooted in heritage, moved by moments, inspired to make memories, our food is our craft. Dine in our restaurant Hide; noble and refined. Lull in our library for lunch;             deliciously simple.

Celebrations underfoot?
We've Georgian elegance, farmstead feasting and, if you like, the old chauffeur's fireside.

Whatever your pick, the tools of our family's trade are the tools of the table.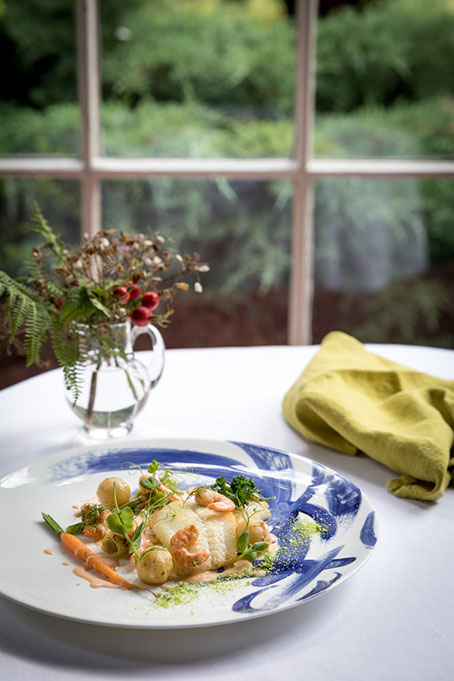 Hide Restaurant
An intimate space cloaked with silks and hand stitched leathers, soothed by the warm flickers of candlelight, hideaway in our restaurant and discover Wild East Yorkshire on an adventure through consummate culinary delights.
Steered by Head Chef duo, Callum and James, each plate laid at your table sings of skill, is light in touch and is unequivocally divine.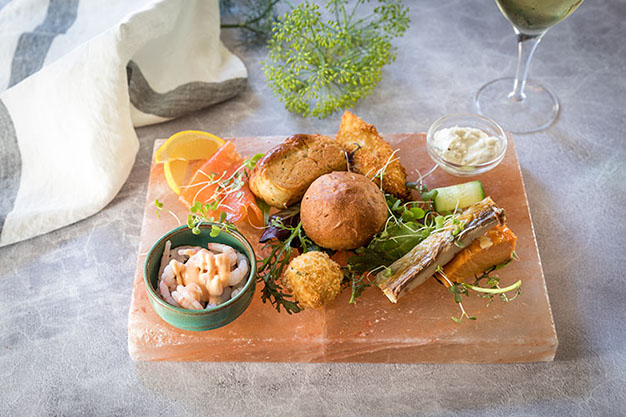 Relax
Hidden rooms, regal rooms, outside and inside; our home is peppered with sumptuous grazing spaces. Gather in the Garden Room for coffee and biscuits in the morning sun, retreat to The Library for hearty 'House boards' devoured over a long and lazy lunch, or greet the arrival of dusk in the Broadley with an early evening Apero and a generous glug…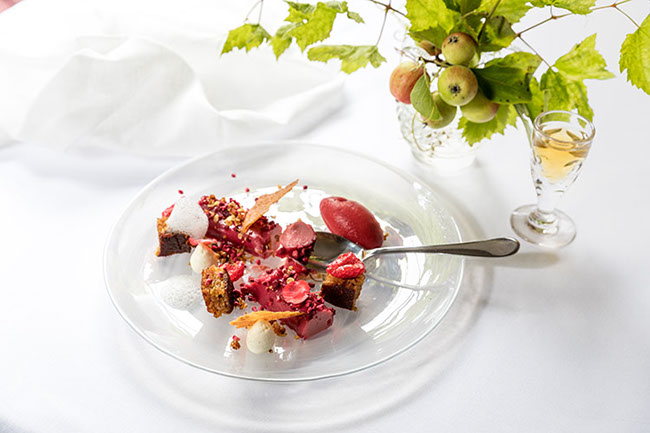 House Celebrations
A treasure trove of spaces; intimate, ample, elegant, relaxed, our Georgian home was built for entertaining. Gather with up to 20 guests in 'The Broadley Room,' where walls are framed with sentiment. Get together with 40 in the Garden Room, a terrace and glorious gardens sprawling beyond. Or, if the mood should take you, make a real occasion of it with up to 150 in our elegant 'Rose Room,' just the spot for celebration.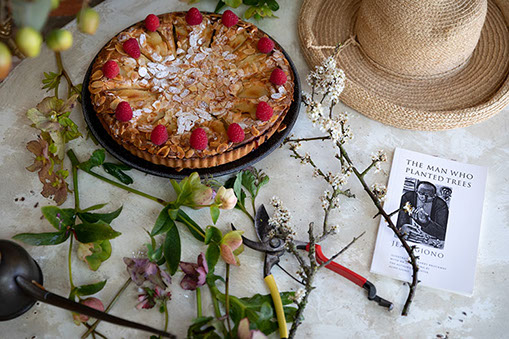 Farmstead Celebrations
At the top of a pretty little lane, in the shadows of our house is our Farmstead. Simple, rustic and country, it's just the spot to throw a 'do'. Whether you are after a knees up in the fold yard or a feast by the fire in the old chauffeur's garage, our food embodies our spaces; crowd pleasers, slow roasted, boasting a love of the land, take over and dine with us privately anytime in the spring or summer months.